meet the team at Kats Chiropractic Center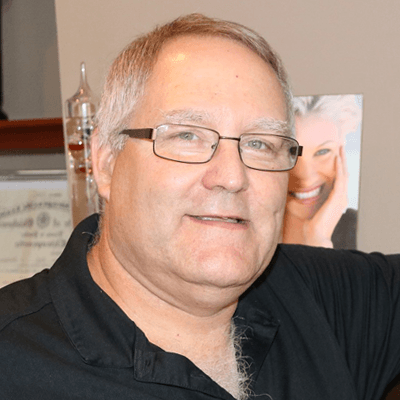 Chiropractor
Timothy Wagner D.C.
I was born in Albertlee MN but raised in the small town of Sheffield IA. After high school, I took a year off before going to college. Little did I know that one year would turn into five years. Eventually, I enrolled in college to become a radiologist, but after some family experiences, I became interested in chiropractic and transferred into that course of studies at Ellsworth College in Iowa Falls.
I graduated from Ellsworth College but before I was enrolled in chiropractic college I was called into the service and went to Saudi Arabia for "Desert Shield/Desert Storm". Upon returning home, I enrolled in Palmer Chiropractic College and I graduated in 1994. I married my beautiful wife Christy in 1998 and we have two wonderful children, Dalton and Kaylee.
Chiropractor
Chris Pancratz D.C.
Dr. Chris Pancratz is a native of Lake Helen, FL, about 20 miles east of Daytona Beach, & spent his formative years in Northeast Mississippi in the Tennessee hills. He is a graduate of Tulsa Community College, Oral Roberts University, and Parker University and holds degrees in Registered Nursing, Biology, Chemistry, and Chiropractic.
He has practiced as a Doctor of Chiropractic in Tulsa for more than 20 years and for more than half of that time concentrated his practice on patients who were injured in motor vehicle accidents.
He is known for his excellent neck adjustment skills and has taken special post-doctoral training through SRISD (the Spine Research Institute of San Diego), has assisted in published research, and has owned and operated multi-disciplinary specialty clinics. He became a Chiropractor in Tulsa, OK to help as many people as possible achieve total wellness. He loves watching patients recover, and he is thrilled to be working with the caring team of Kats Chiropractic Center.
The thing that sets Kats Chiropractic Center apart from other Chiropractic clinics in the area is the friendliness of the staff and the scope of practice. We have one of the best rehabilitation facilities in the state including physical therapy modalities for pain relief, a spinal decompression unit to rehab thinning, degenerated discs, and Active Rehabilitation to regain and restore normal strength and function. We also have an excellent Massage Therapist on staff and patients rave about her!
Have you ever wondered if chiropractic can help your condition?  Some of the conditions that we help on a regular basis include back and neck pain, headaches (including stubborn migraines), Whiplash injuries, TMJ, Shoulder pain, Hip pain, pinched nerves, sciatica, and disc problems.
We utilize the latest in technology to help diagnose your problems like Myovision's ScanVision sEMG (surface Electromyography) that shows the hot spots In your spine, especially muscle spasms and inflammation. It has high reliability and validity, and patients love to see the before and after pictures when they have a follow-up exam. We also offer a full digital x-ray suite to help find the underlying problems.
Dr. Pancratz, affectionately known by his patients as "Dr. Chris" or "Dr. P", resides in south Tulsa with his wife Jeri, who is a Medical Technologist at a local Tulsa hospital. They have 4 children: 2 boys and 2 girls, and 5 grandchildren: 4 grandsons and 1 'almost perfect' granddaughter.  When he's not busy helping patients or promoting Chiropractic, he enjoys fine dining, reading (especially in the field of nutrition), tennis, golf, travel, and hanging out with family.
Certified chiropractic assistant & Office Manager
Monica Wright
Monica Wright is the Office Manager and Certified Chiropractic Assistant at Kats Chiropractic. She has been with Kats for 8 years. She has worked in the medical field for over 25 years. She enjoys leading a healthy lifestyle. She loves spending time with her daughter and her two cats! She loves interacting with our patients and enjoys every day at Kats!
Rehab Technician
Tanner Gregurich
Tanner Gregurich is the Rehab Technician at Kats Chiropractic Center. He assists with all the rehab & exercise Dr. Wagner prescribes. He has worked at Kats Chiropractic Center since 2019. Tanner has an athletic background as a former collegiate basketball player. He is a personal trainer who loves to help people become healthy and the best version of themselves! Tanner loves spending time with his wife, and is very passionate about fitness & overall wellness!
OFFICE HOURS
---
Monday
9:00am - 6:00pm
---
Tuesday
Closed
---
Wednesday
9:00am - 6:00pm
---
Thursday
9:00am - 6:00pm
---
Friday
9:00am - 6:00pm
---
Saturday & Sunday
By Appointment