meet the team at Kats Chiropractic Center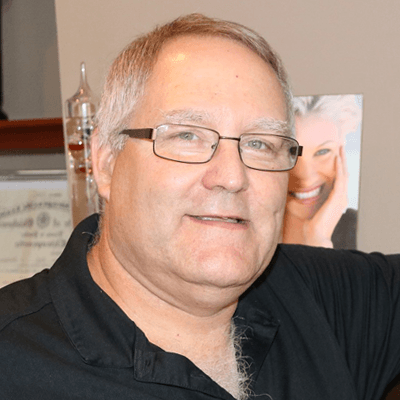 Chiropractor
Timothy Wagner D.C.
I was born in Albertlee MN but raised in the small town of Sheffield IA. After high school, I took a year off before going to college. Little did I know that one year would turn into five years. Eventually, I enrolled in college to become a radiologist, but after some family experiences, I became interested in chiropractic and transferred into that course of studies at Ellsworth College in Iowa Falls.
I graduated from Ellsworth College but before I was enrolled in chiropractic college I was called into the service and went to Saudi Arabia for "Desert Shield/Desert Storm". Upon returning home, I enrolled in Palmer Chiropractic College and I graduated in 1994. I married my beautiful wife Christy in 1998 and we have two wonderful children, Dalton and Kaylee.
Chiropractor
Joshua Wedman D.C.
Dr. Joshua Wedman has been providing effective chiropractic care for patients in the Oklahoma area since 2004. Dr. Wedman is a graduate of Parker University in Dallas, Texas. He attended post graduate training at Texas College of Chiropractic for Chiropractic Pharmacotherapy and holds board certifications with both the National Board of C.E. and Oklahoma Board of C.E.
He is a member of the American Chiropractic Association and the Unified Chiropractic Association of Oklahoma. Dr. Wedman previously hosted Tulsa's "Health Review" on KCFO AM970 and has continued speaking professionally both educationally and motivationally. He is an Oklahoma native who has been in practice in the Tulsa area since 2004 and currently resides in Jenks with his wife, Megan and their three children. He is proudly served on the Jenks City Council and is actively involved at his church, Sanctuary, in Tulsa.
Certified chiropractic assistant & Office Manager
Monica Wright
Monica Wright is the Office Manager and Certified Chiropractic Assistant at Kats Chiropractic. She has been with Kats for 8 years. She has worked in the medical field for over 25 years. She enjoys leading a healthy lifestyle. She loves spending time with her daughter and her two cats! She loves interacting with our patients and enjoys every day at Kats!
Rehab Technician
Tanner Gregurich
Tanner Gregurich is the Rehab Technician at Kats Chiropractic Center. He assists with all the rehab & exercise Dr. Wagner prescribes. He has worked at Kats Chiropractic Center since 2019. Tanner has an athletic background as a former collegiate basketball player. He is a personal trainer who loves to help people become healthy and the best version of themselves! Tanner loves spending time with his wife, and is very passionate about fitness & overall wellness!
Monday
9:00am - 6:00pm
---
Wednesday
9:00am - 6:00pm
---
Thursday
9:00am - 6:00pm
---
Friday
9:00am - 6:00pm
---
Saturday & Sunday
By Appointment
Monday
4:00pm - 6:00pm
---
Tuesday
4:00pm - 6:00pm
---
Wednesday
4:00pm - 6:00pm